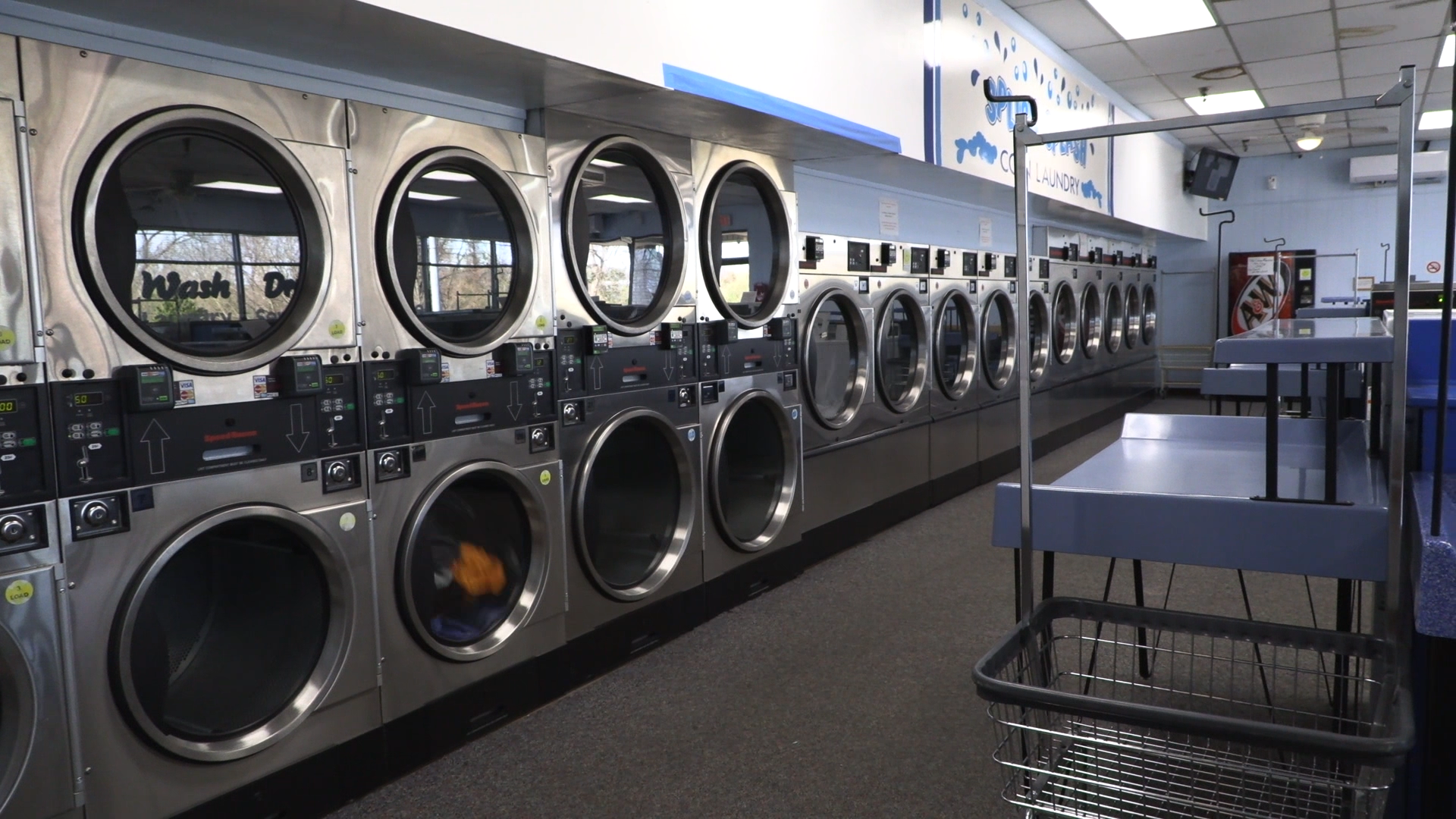 Welcome to Splish Splash Coin Laundry!
Splish Splash Laundry is a locally owned, family run business since 2013.  We strive to provide our customers with a safe, bright, clean environment in which to do their laundry quickly.  Our goal is to have all of our washers, dryers and vending machines in good working order at all times.
You don't need change to do your laundry
All of our washers dryers and vending machines accept credit and debit cards, as well as all electronic wallet payments, such as ApplePay.
Clean and safe
We have the cleanest laundromat around, our customers tell us so.  Check out our Google reviews!
We have security cameras operating for your security and safety.
Many washers and dryers to choose from
At Splish Splash Laundry we have over 50 modern efficient washers and dryers to choose from.  There are single load washers all the way up to very large 8 load family size washers.
Did you forget the soap or run out?We have a soap vending machine with a wide variety of liquid and powdered soap and fabric softeners, as well as large laundry bags and stain removers.  And just like our washers and dryers, this vending machine accepts credit and debit cards as well as electronic wallet payments such as ApplePay.
Wash Dry Fold Service
Don't have time to do laundry?  Let the professional staff at Splish Splash Laundry do the work for you.  We will wash, dry and fold your clothes using top quality soaps and fabric softeners.  We sort your laundry first, wash using a high-quality detergent, dry using only medium heat (reduces fading and shrinking, prevents damage to elastic and vinyl items), then package everything in clear bags so you can see your clean expertly folded clothes.  If you have a special request for bleach, detergent or fabric softener, just let us know.
Parking
We have ample well-lit parking for cars, but also have plenty of room for trucks, busses and RVs.